GENUINE Dental Care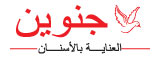 Are your patient's dental issues causing them to hold back their smile or laugh out loud?
Genuine Dental Care imports and exports quality dentistry products to help all dental specialists and clinics make their patients SMILE with confidence. We have been delivering wide assortment of quality dental products to make your dental treatments and cosmetic dentistry treatments successful and flawless.
Our constant enthusiasm and commitment in delivering the best and unrivaled dental products have helped us to be a reliable source to the dental specialists and clinics. Genuine Dental Care only deals in the most refined dental products to help you provide highly specialized dental treatments and dental implants, which is sure to make your patient's life simpler, with regard to all their dental distresses.
Following are some of the dental products we deal in – Cercon, Lava, IPS e.max, Procera, Metal Ceramic, Facing Ceramic, SR Adoro, Implant Prosthesis, Precious Alloy, Titanium, BPS Dentures, Cast Partial Denture, Telescopic Crowns & Over Denture, Precision Attachment, Bre Flex, Bio Dentaplast and DMLS.
Consider Genuine Dental Care products to restore and revitalize your patient's lost smile.